Rochford - St. Teresa's Primary School
Our Rochford location is at St. Teresa's Primary School. This secure and smaller location has excellent facilities for children of all ages. Based on Ashingdon Road it is in the heart of Rochford. Children love this location because it is perfect for water fights and Man Hunt!
Address: Ashingdon Road, Rochford, SS4 1RF
Ofsted: EY545768
---
Timetables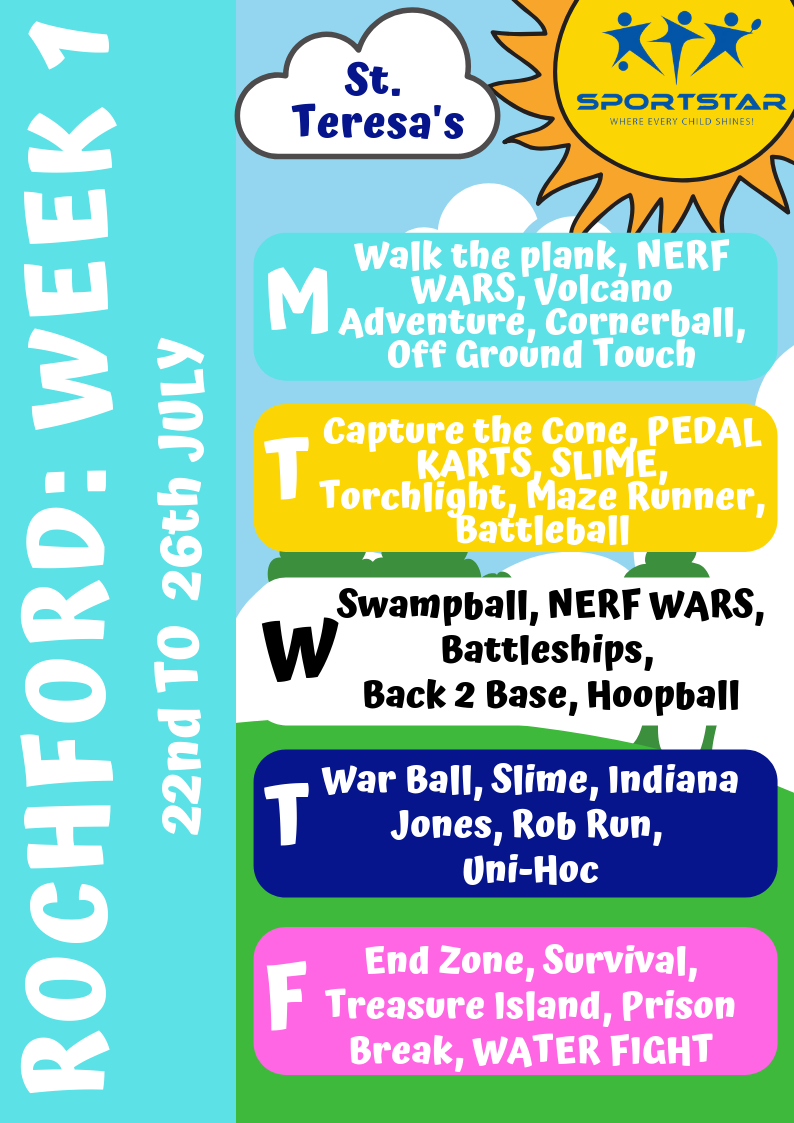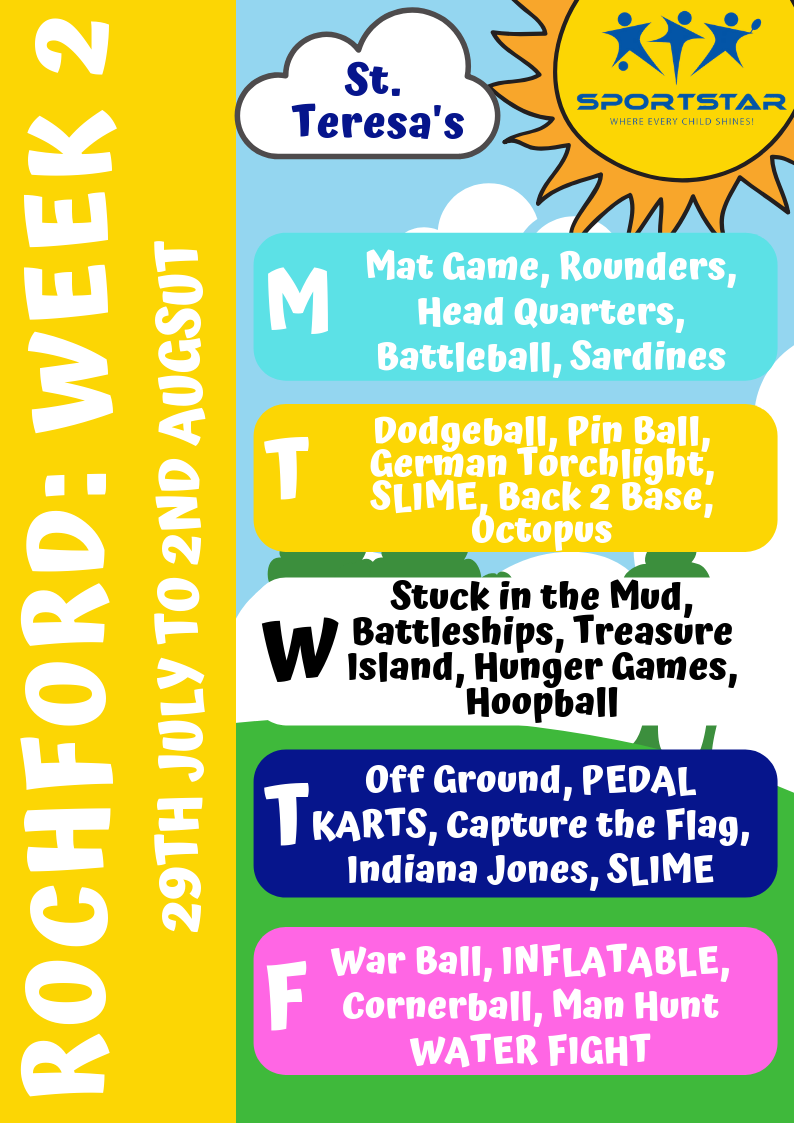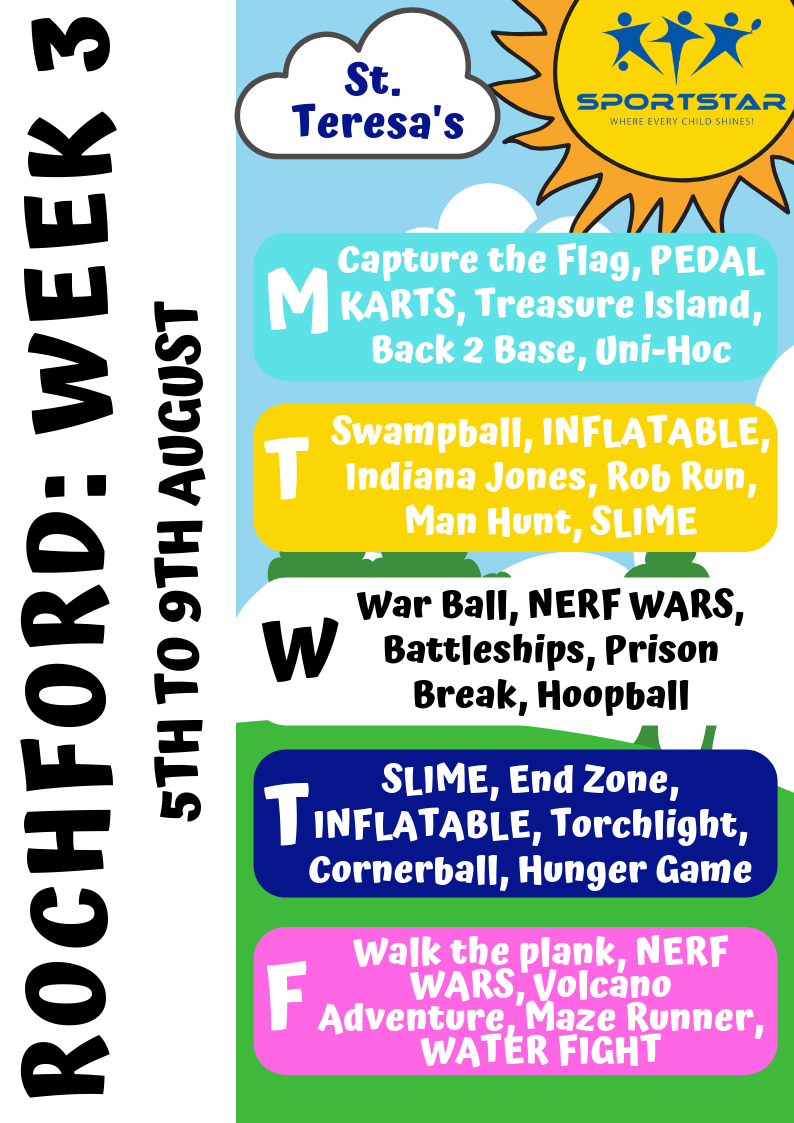 ---
The Team
Manager: Rich
Coaches: Tom, Alex, Enock, Milo, Emily, Claudia, Taylor
---
Report On Last Holiday
Guess what? Rochford was so good numbers went through the roof!!